5 Financial Surprises Veterans Face When They Leave the Military
Whether you've just left the service or are planning your retirement, here are five things you need to know about your finances in order to make the best decisions for your future.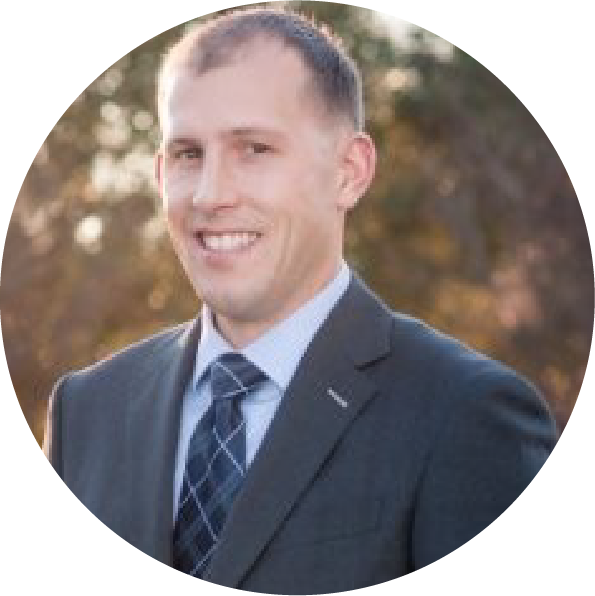 To say that leaving the military is a major life decision is an understatement.  For most of us, when we decide to leave, our military career has spanned our entire adult life. The sense of freedom with a career change can be both incredible and overwhelming. No longer are your decisions around where to work and where to live entirely controlled by an all-encompassing employer.  
And career options are seemingly endless.
At the point of separation, most of us have known only military service since we became adults, and the world of personal finance once we leave is full of surprises and unknowns.  Of course, we might hear of some individual examples from peers or friends, but many changes seem to be rumor or hearsay… nothing upon which we can plan.
Financial Planning for Transition Military
Having gone through the transition myself and having helped Veteran clients navigate the challenges and opportunities of personal finance after leaving the military, here are 5 common financial surprises that Veterans face:
1. Your Pension is Worth Less Than You Think…
One of the biggest potential financial benefits of active-duty military service is the ability to earn a retirement pension after only 20 years of service… and that pension starts paying upon retirement! Note that reserve and national guard pensions start later in life.  One isn't in the military too long before they learn that the pension after 20 years is 50% of their income (40% for the younger folks under the new BRS)! A great deal, right! 
But the actual calculation catches people by surprise… because base pay, not total pay determines the pension benefit. In other words, allowances like BAH and BAS are not part of the retirement pension benefit.
So the retirement pension often results in a payout significantly lower than half of the Veteran's active duty income.  
And that is before taxes…
2. Health Insurance: A Civilian Terror
Health insurance outside of the military seems like a black box… full of new terms and horror stories. When I left the Army, I remember that the technical details of civilian health insurance plans were absolutely unknown to me. 
Yes, Google existed then! But I knew so little that I lacked the context to determine which information was relevant and applicable.
Going from active-duty Tricare, where the thought of healthcare costs is nearly non-existent, to the world of plan choices, deductibles, co-pays, maximum out-of-pocket amounts, HSAs, FSAs, and so forth is incredibly confusing.
And monthly premiums!  Which can range from zero (fully paid by the employer) to several hundred dollars per month.
3. No Corporate Disability Insurance
Disability insurance, what is that?
Active-duty Veterans have never had to worry about disability insurance. 
Sick and miss work? Full pay. In a car crash with a hospital stay to recover? Full pay. Childbirth and paternity/maternity leave? Full pay.
That's not the way the civilian world works.  For most employers, if an employee misses work for sickness or injuries that did not happen at work, they stop paying that person once paid time off/vacation time runs out.
That is when disability insurance comes in.  Disability insurance comes in two forms: short-term and long-term.
Short-term disability insurance will replace a portion of your income for somewhere between 3 months and up to two years… 6 months is the most common.
Long-term disability insurance replaces a portion of income after an illness or injury keeps an employee out of work for a longer period. It can start as soon as 3 months or take as long as two years to kick in.  Policy durations also vary… 5 years, 10 years… the most common is until ages 65 or 67 when Social Security retirement benefits start.
I could spend the remainder of the blog post on policy details, but I'd run out of space, so here are 3 essential details that catch Veterans off guard:
Not all employers offer both short-term and long-term disability insurance. Some offer one or the other. And some will pay for it; some will require the employee to pay for the policies.

Employers who offer both types of policies will usually coordinate them, i.e., the long-term will kick in when the short-term policy runs out.  However, someone who buys one or more private policies should be sure to coordinate those policies to prevent gaps in coverage.

Disability policies will NOT replace your full paycheck. Typical policies replace 50% or 60% of your base salary or hourly income from a 40-hour work week.
4. Income Taxes: Time to Pay Your Fair Share
Thanks for your service… now pay your taxes!!! Veterans starting their civilian careers will probably find that they pay higher amounts of income taxes… often significantly higher!
2 factors cause the higher taxes.  First, similar to the previous pension discussion, civilian employers don't pay BAH and BAS. Therefore, income taxes apply to the full paycheck earned when working for a civilian employer rather than just a portion of the paycheck.  Social Security and Medicare taxes also apply.
Second, living full-time in one state and keeping residency in another state is no longer legal. A common strategy for people in active military service is to keep their residency in a state with no income tax.  Federal and state laws allow for this mixed status: being stationed in one state but being a resident of another. So, unless someone leaves the military and moves to a state with no income tax, they'll owe another set of taxes on their income.  
Keep in mind that some cities and counties have income taxes as well!
5. Lower After-Tax Compensation
If you follow the breadcrumbs throughout this list, you may conclude that there is a common theme.
Yes, there is!  
Absent a significant jump in salary when starting a civilian career, a Veteran's net compensation after the higher costs and higher taxes will probably be lower than their final military paycheck.
Relative purchasing power will probably decrease, too, at least for the Army folks out there who were stationed in the middle of nowhere like I was!  Living costs in many metropolitan areas are higher than those relatively remote military bases. In other words, your dollar just doesn't buy as much anymore, from food to housing.
That's okay! Just be prepared for it. 
Disclosure: This blog is not investment advice and should not be relied on for such advice or as a substitute for consultation with professional accounting, tax, legal or financial advisors. The observations of industry trends should not be read as recommendations for stocks or sectors.
Ready to Get Started?
Real financial planning should pay off today, and in 10 years' time.