The Benefits of Financial Planning
Financial planning is all about creating unique goals and solutions for your life. It's never too early or too late to find the right financial advisor and take advantage of the benefits of financial planning.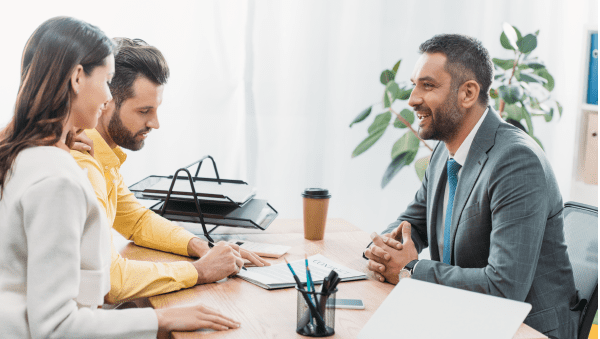 Think of a financial advisor as a trusted guide who provides personalized solutions for reaching your life goals. The right advisor is a partner on your financial journey through career changes, buying a home, divorce, retirement planning, and whatever other life events you might be going through. 
Aside from the peace of mind that comes with hiring a financial planner,  there are proven monetary benefits, as well. The Future of Retirement study, for example, showed that those individuals with financial plans accumulated nearly 250% more in retirement savings than those without a financial plan in place. In addition, nearly 44% of those who have a financial plan in place save more money each year toward retirement.
See The Top Local Financial Planners Near You
What Are You Planning For?

What's The Difference Between Financial Planning And Financial Advisory?
Financial advisory is often a term used to describe an array of services that a financial planner offers. However, it is also used incorrectly at times. Having an understanding of what it truly means, will help you to assess whether a financial planner is providing you with the services you require in a manner in which you deserve.
Financial Planners offer 4 broad services:
The Value of Unbiased Personal Financial Planning
The challenge of finding a good certified financial planner is real. There are many unscrupulous salespeople out there selling themselves as trustworthy advisors. As a result, few Americans can say they have a high level of trust for financial professionals. In fact, a CFP Board survey of Americans' perceptions of financial advisors showed that 60% of people feel advisors put their companies' interests first. Far too often, clients are steered towards financial products that provide kickbacks to the advisors who recommend them.
Founder, Andres Garcia-Amaya, left JP Morgan to start Zoe Financial for this very reason.  Despite the tarnished reputation much of the financial industry has, there are some advisor practices that are truly independent, fiduciary, and able to provide top-notch, personalized guidance to clients. By connecting people to independent advisors who have personal financial-planning-centric practices, he knew he could help individuals with the most important financial decisions of their lives.
Nationwide Advisor Network
Hundreds of advisors are part of the Zoe network. All of our advisors are vetted and Zoe Certified.
Experienced

Fiduciary

No sales