The 5 Main Pillars of Personal Finance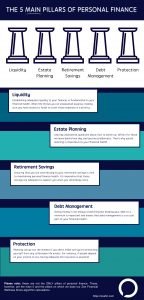 To view the PDF, click here, to and here are more financial planning resources.
*All investing is subject to risk, including the possible loss of the money you invest. **The projections or other information generated by Zoe Financial, Inc. regarding the likelihood of various investment outcomes are hypothetical in nature, do not reflect actual investment results, and are not guarantees of future results.