With New York Fashion Week upon us once again, we thought we'd take a moment to evaluate fashion shows impact on the bottom-line. There are typically more than 120 fashion week shows on the calendar, yet it is a tremendous financial undertaking! Often the glitz and glamour can blind from clearly perceiving and evaluating the return on investment (ROI).
For investors in the fashion industry, finding returns can be challenging. According to a recent Mckinsey report, the industry as a whole represents over $2.5 trillion in market value. While mighty, it calls to question the value found in 15-minute shows that can add up to $1 million! Considering an average show lasts about nine and a half minutes, that is $1,750 per second. As designers figure out how to persuade investors to support their collections, many in the industry have sought to create a new metric: Media Impact Value (MIV).
The return on investment on a runway show may now be calculated entirely by the media impact a fashion brand garners. Launchmetrics, a data analytics provider, found that by deriving a number from each media appearance, a total performance outcome could be attributed to each fashion show. In 2019, Ralph Lauren was the most successful in terms of MIV. By activating "influencers" such as Hillary Clinton, Anna Wintour, Oprah Winfrey, and even Robert De Niro to post about the brand, media buzz for the brand produced an estimated MIV of $38 million.
Traditionally, fashion week events were exclusive to the industry; however, as digitization has pulled back the curtain across all industries, fashion titans must cater more and more to online consumers keen on keeping up with the latest trends. Through MIV, brands are a bit closer to evaluating how much value a show can produce. Yet, for some, it may not be enough.
Investors looking for a more quantitative ROI could have trouble finding an effective way to measure value creation. As the McKinsey Global Fashion Index (MGFI) reveals, fashion-company performance has been rather sober across category, segment, and region. In 2020, major industry executives foresee a slowdown.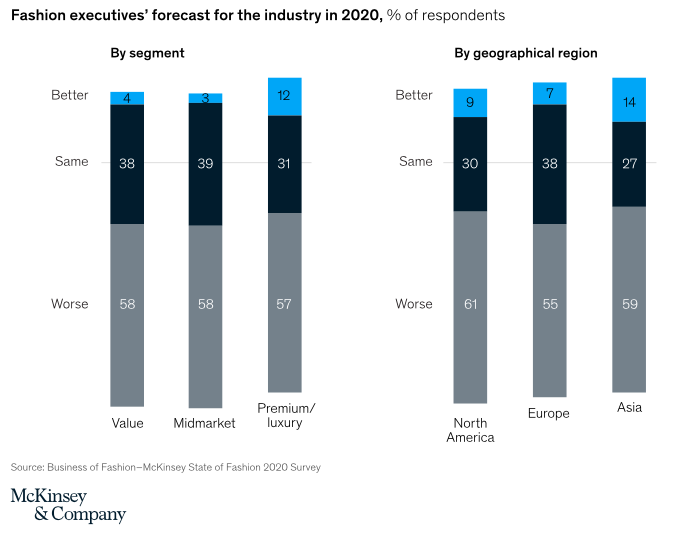 Designers at this year's New York Fashion Week will face more scrutiny than ever on the return on investment they produce. As McKinsey reports, both segment and geographical estimates are somber due to consumer shifts and trends towards sustainability in the fashion industry. With brick and mortar stores disappearing, ROI will be ever-more scrutinized through value produced in the digital space.
Ralph Lauren's 2019 show emphasizing media impact is an ideal example of how bridging tradition with digital innovation can make Fashion Week effective in producing a true return on investment. MIV has become a more significant method of measuring ROI; however, Fashion Week's adherence to tradition may limit its capacity to fully embrace the digital winds of change.
Read more about investing on Zoe's blog. 
Ready to Get Started?
Real financial planning should pay off today, and in 10 years time.